Welcome to The Spa
Indulge yourself or your loved-ones with one of our luxurious pamper packages listed below.
All of our Spa pamper packages include complimentary refreshments.
Tailor Made
Choose any two of the following treatments:
Hot Stone Massage
Aromatherapy Back Massage
MATIS Mini Facial
Soak Shape and Polish
Scalp Massage
Back, Neck and Shoulder Massage
Cost: £40
The Duo Package
Deluxe Pedicure and Gel Polish with a glass of bubbly.
Cost: £35 per person
Pamper Package: The Ultimate Lift
You get:
SK4 Facial
SK4 Back Treatment
Cost: £65
Pamper Package: Deluxe Pamper
You get:
Sauna
MATIS Mini Facial
Back, Neck and Shoulder Massage
Full Body Exfoliation
Cost: £65
Relax in our Sauna
£10 per person

Discount available for group bookings of four or more.
Body Treatments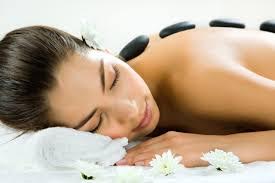 Hot Stones Back Massage ………..£30
Hot Stones Full Body Massage ………£42
Swedish Back Massage ………………..£22
Back, Neck and Scalp Massage ………£25
Aromatherapy Back Massage ……..£24
Full Body Aromatherapy Massage …….£38
Reflexology (course of 6 treatments £180) ….£35
Exfoliating Body Treatment ………….£30
MATIS Back Facial ………………….£23
Foot or Hand Massage …………..£6.00